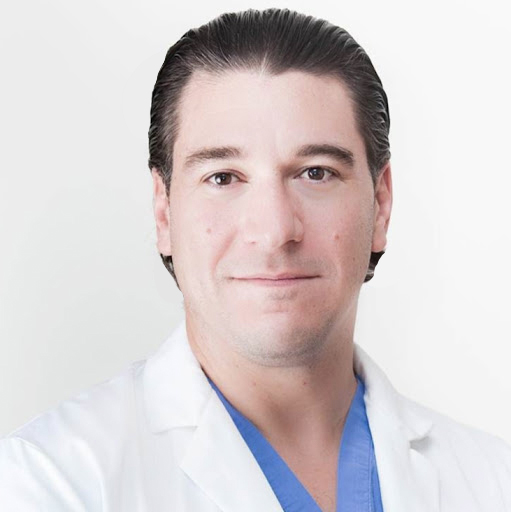 Dr. Antonio Poto
D.O., Anesthesiology, Interventional Pain Physician
In addition to his private practice, Doctor Poto has held the title of director of pain management at Saint Lucie Surgery Center for several years. Doctor Poto has been a pain management specialist at the Saint Lucie Medical Center and Saint Lucie Surgery Center since 2009. Over his career thus far, he has the privilege of improving thousands of lives through pain management.
Dr. Antonio Poto has an excellent reputation both locally and on the East Coast of the United States for his knowledge, sympathy and kindness in treating patients with any chronic pain syndrome caused by any medical condition and has been practicing locally here in Florida since 2009.
He received his Bachelor of Arts Degree, magna cum laude from Boston College in Chestnut Hill, Massachusetts in 1994. The following two years he spent most of his time doing missions in Mexico helping impoverished people in medical need and shadowing local physicians. In 2004, Dr. Poto graduated from the University of Medicine and Dentistry-SOM in Stratford, New Jersey, during this time he dedicated his time in helping to give medical care to the indigent population in Southern New Jersey.
After a year of internship training in Brooklyn, New York at Lutheran Medical Center, Dr. Poto attended Hahnemann University Medical Center in Philadelphia, Pennsylvania as an anesthesia resident. During his time at Hahnemann University Medical Center, his fellow residents and attending physicians elected him to become Chief Resident during the 2007-2008 year, an honor bestowed upon on him due to his exceptional clinical and leadership skills. It was during his time at Hahnemann University Medical Center, that Dr. Poto had the luxury of working with some of the worlds' leaders in pain management therapies, which have influenced him to offer some of these services to the local community in South Florida and the East Coast of the United States.
In 2016 Dr. Poto expanded his practice by adding an additional location in Port St. Lucie Florida. This expansion has allowed him to build a team of doctors to join him in offering revolutionary pain management treatments.
Areas of Expertise:  Treatment for Chronic Pain, Complex Regional Pain Syndrome (CRPS)/RSD, Fibromyalgia, Cancer Pain, Failed Lumbar and or Cervical Surgery Syndrome, Spondylosis or Arthropathy of the Cervical Thoracic Lumbar and Sacral Spine, Herniated Nucleus pulposus of the Thoracic Lumbar Sacral Spine, Ketamine Infusion treatments.
Dr. Gregory Francis
Board Certified Anesthesiologist, D.O.
Dr. Gregory Francis, D.O. is a board-certified practicing anesthesiologist. Dr. Francis has over 10 years of clinical anesthesia experience with expertise in ultrasound guided regional anesthesia, pain management procedures and ketamine infusion therapy.
In 1999, Dr. Francis received his Bachelor of Science Degree Chemistry from Truman State University, Kirksville, MO. From there, Dr. Francis attended the Chemistry PhD program at University of Kansas in Lawrence, KS which he left early to attend medical school. He completed medical school at Kansas City University of Medicine and Bio-Sciences in Kansas City, Missouri and become a DO.
After a year of internship training at St. Joseph's hospital in Philadelphia, PA., Dr. Francis attended Heart of Lancaster Regional Medical Center as an anesthesia resident where he had excellent exposure to critical care, trauma, pediatrics, regional, pain management, obstetrics, cardiothoracic and neurosurgical anesthesia. During this time, he participated in structured academic curriculum at Penn State Hershey Medical Center and Heart of Lancaster Regional Medical Center.
Doctor Francis also initiated a sponsored medical trip to Honduras for the residents.
In 2009, Dr. Francis returned to Florida, where he became a partner with St. Lucie Anesthesia Associates covering St. Lucie Medical Center, St. Lucie Surgery Center, Surgery Center of Ft. Pierce and Indian River Surgery Center while partnering up with Dr. Poto, he quickly became recognized for his specialized ultrasound guided regional anesthesia techniques.
Dr. Francis is also an expert in the use of ketamine infusion therapy to offer revolutionary results for patients seeking individualized options beyond traditional treatments and procedures.
Dr. David Roufaiel

Board Certified Interventional Pain Management Physician and Anesthesiologist
Dr. David Roufaiel is a double board certified Interventional Pain Management Physician and Anesthesiologist.  The doctor completed his Fellowship in Interventional Pain Management at The Icahn School of Medicine at Mount Sinai Hospital in New York City.
Dr. Roufaiel has a special interest in treating those with chronic pain syndromes, neck & back pain, nephropathy, osteoarthritis, complex regional pain syndrome, headaches & facial pain, failed back surgery syndrome as well as regenerative medicine including Platelet Rich Plasma (PRP) and stem cell therapy.  His care philosophy is built around a patient centered approach.  He makes decisions with his patients and not for them.  He believes that the best results are achieved when that patient becomes a part of the care team.
Dr. Roufaiel is originally from the New York area and has decided to settle down in the south Florida area with his wife, a Gastroenterologist in the area, and his two young children. The doctor's personal interests include playing ice hockey, scuba diving, and spending as much time as possible with his family.
PAIN CONDITIONS
Pioneer Pain Management specializes in the treatment of a wide variety of pain‐causing ailments. The well‐being of our patients is our top priority and an extensive list of specialties are covered to ensure there is a personalized treatment for everyone.
Failed Back Surgery Syndrome

Failed Neck Surgery Syndrome
Shingles Pain/Post Herpetic Neuralgia
Many of our patients come to us as referrals from other doctors that, ultimately, could not offer relief for their pain. Because of this, most already know what type of procedure they may need. If not, this list shows just some of the many specialties that Pioneer Pain Management has expertise in.
LEARN WHAT TO EXPECT WHEN YOU VISIT PIONEER PAIN MANAGEMENT.
CLICK ON THE BUTTON BELOW!